W240 Winter Sottozero 2 - 205/55R17 91V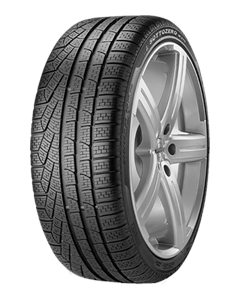 205/55R17 PIR W240 WIN 91V N0
THE PERFECT ROUTE TO YOUR WINTER DESTINATION
The ideal choice for sports cars and top end vehicles, balancing performance, safety and respect for the environment.
For demanding drivers, the WINTER SOTTOZERO™ SERIE II guarantees excellent performance on dry roads, in the wet and in the presence of snow. In temperatures below 7°C, it counters aquaplaning more effectively when compared to a summer tyre.
FEATURES
Asymmetrical tread pattern: internal area
Asymmetrical tread pattern: external area
Patented I.B.S. technology for sipe construction
New Temperature Dynamic Compound (TDC)
FUNCTIONS
Inclined grooves to increase lateral grip and reduce noise
Longitudinal grooves to reduce aquaplaning risk Two ribs to increase tire rigidity
Increased contact area even on irregular roads. Increased tire rigidity
Excellent handling and grip in dry and wet conditions
BENEFIT
Safety on wet surfaces and enhanced handling in the dry
Improved grip for traction and braking performance. Stability for improved handling
Snow traction and riding comfort
Safety and enjoyment when driving in autumn and winter weather conditions
How we compare...